We're Gathered Here Today Because Oprah Just Taught Ellen How To Use A Gas Stove
Food News From BuzzFeed
"You push it in! There ya go…"
In case you missed it, Oprah was on Ellen on Wednesday and everything was hilarious including a tape piece of our future President messing around in a Gelson's:
BUT THAT'S NOT WHY I GATHERED YOU HERE TODAY!

Televisa
There's a Pt. 2 to the piece where Ellen and Oprah head to a stranger's house to cook them dinner and THAT'S why I gathered you here today:
At the 1:03 mark, Ellen thought she'd help out by turning on the gas stove, except...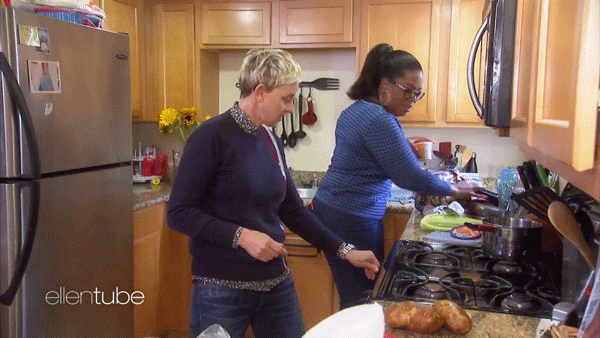 ---